Mercy Allen Hospital in Ohio Recognized as Best Overall Emergency Department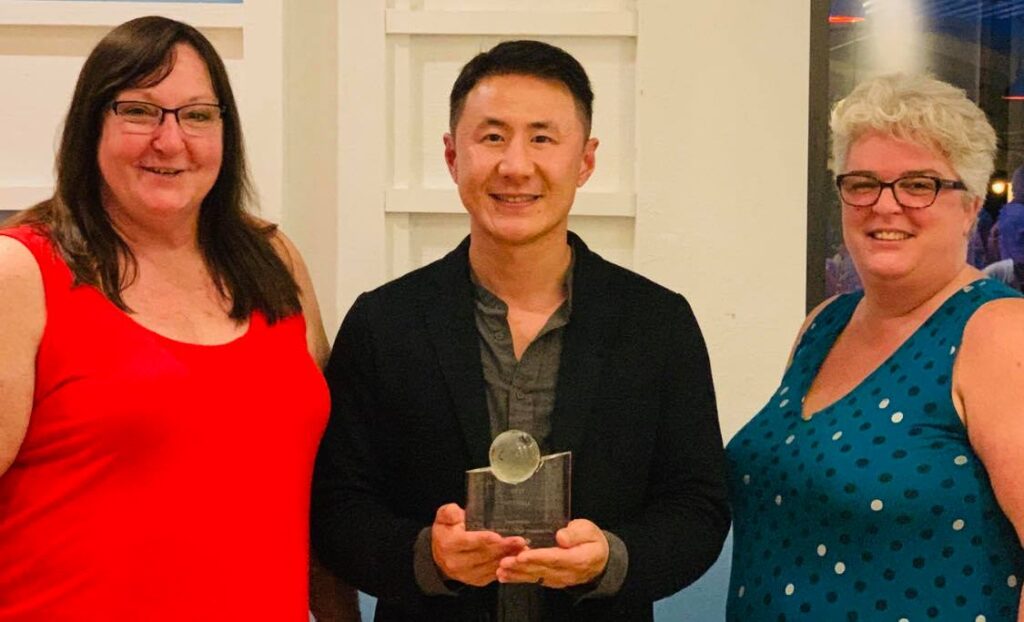 Mercy Allen Hospital in Oberlin, Ohio, was recognized as being the Best Overall Emergency Department among NES' partnership hospitals.
As part of NES' quality program, each emergency department is required to meet NES' metrics that include a less than 20 minute door to physician time, less than 2% of patients left without being seen, a door to discharge time of less than 145 minutes, and an average length of stay of less than 260 minutes for patients who are being admitted. Mercy Allen Hospital consistently exceeded every one benchmark, every month for a full year!
Mercy Allen Hospital is a 25-bed full-service community hospital that provides a wide array of health care services for central and southern Lorain County residents. Mercy Allen Hospital is a designated critical access hospital, and has been the health care provider for the Oberlin community since its beginning in 1907.
After 19 years of NES' partnership with Mercy Allen Hospital, the award for Best Overall is a testament to the dedication and collaborative efforts of the team and leadership to ensure excellent clinical outcomes and best practices.
The success of any ED program hinges on committed and compassionate leadership. At the time of award, Dr. Gilbert Palmer was leading the charge at Mercy Allen Hospital as both the Site and Reginal Medical Director. Dr. Palmer is an influential and compassionate member of the community and a dedicated leader within Mercy Health.
By working in partnership to improve processes, the team at Mercy Allen has improved overall quality care and achieved top PG scores in the Mercy System. Can we list them?
"I am so proud of the work we have done. Evolution happens when you know and understand that making improvements won't happen without team support." "You can't lead with blinders. Through structure and support, we approach things one goal at a time, one step at a time." Says Dr. Palmer, Chief Clinical Officer at Mercy Health.
Dr. Palmer attributes the success at Mercy Health – Allen to the current NES Site Medical Director, Dr. David Yin, and Mercy's Nursing Director Ann Justice for team support in creating a culture of excellence and commitment to the community.
---
Dr. John D'Angelo, Director of the Gary S. Horan Emergency Department at Trinitas Regional Medical Center, Receives 2018 Leadership Award from The Healthcare Foundation of New Jersey.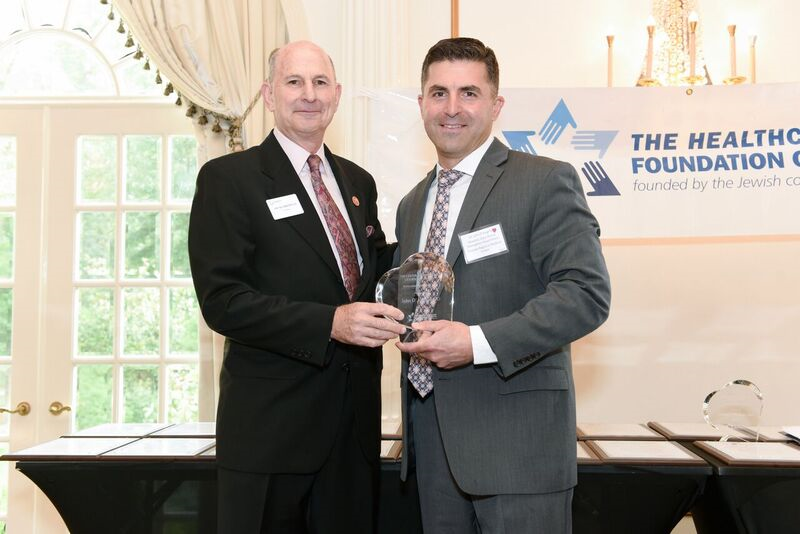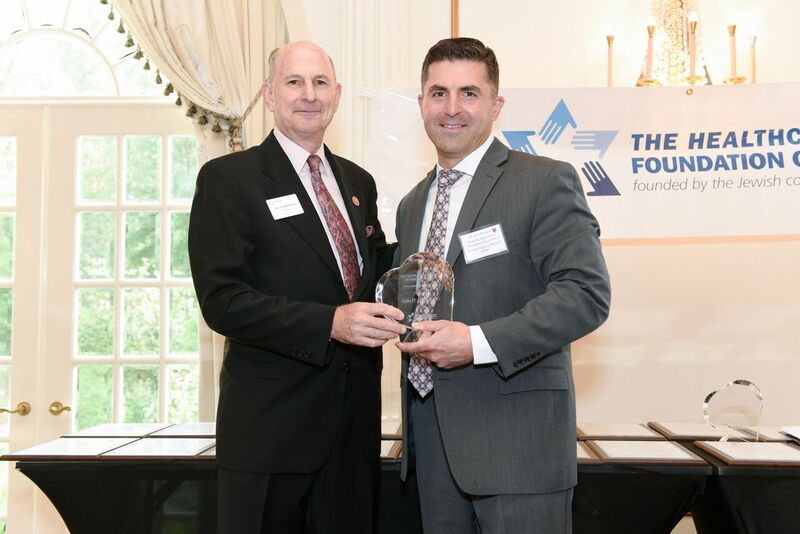 Each year the The Healthcare Foundation of New Jersey honors outstanding members in the healthcare industry in the greater Newark region. The individuals recognized are nominated by their peers, and model selflessness, empathy, and cultural sensitivity.
In the annual awards dinner and recognition, The Healthcare Foundation of New Jersey shared, "As always, we were astounded at the accomplishments of our honorees, and the compassion, empathy, and commitment with which they serve their patients and clients. Thirty-one individuals in roles that provide direct patient care were recognized."
This year, The Healthcare Foundation of New Jersey awarded the Lester Z. Lieberman Leadership Award for Humanism in Healthcare to Dr. John D'Angelo.
Dr. D'Angelo is the director of emergency medicine at Trinitas Regional Medical Center, as well as the Site and Regional Medical Director with NES Health.
Dr. D'Angelo believes that life's journey should be about reaching beyond yourself in the work that you do and explains his view of working in emergency medicine: you work in a high energy, high stakes environment, meet people who are down and out, have rapid encounters, and immediately see the results of your work.
Trinitas' motto – "I see you, I am you" – is John's as well. "Seeing yourself in your patients, struggling and rejoicing with them" is the reason he does this work.
Dr. D'Angelo joined NES Health in 2015 as the Site Medical Director with Trinitas and later expanded his leadership role with NES as Regional Medical Director for with Trinitas and St. Michaels in New Jersey and Ira Davenport in Bath, New York.
Dr. D'Angelo has been practicing emergency medicine for over a decade. Throughout his career, he has been extensively involved in emergency medical services, currently serving as a tactical physician for the Union County Response Team and the SWAT team. Dr. D'Angelo is a dynamic lecturer and a leader in the world of emergency medicine.
Saint Michael's Medical Center Recognized as Most Improved Emergency Department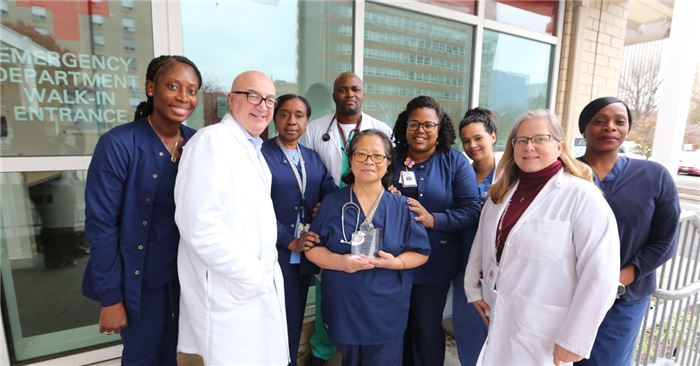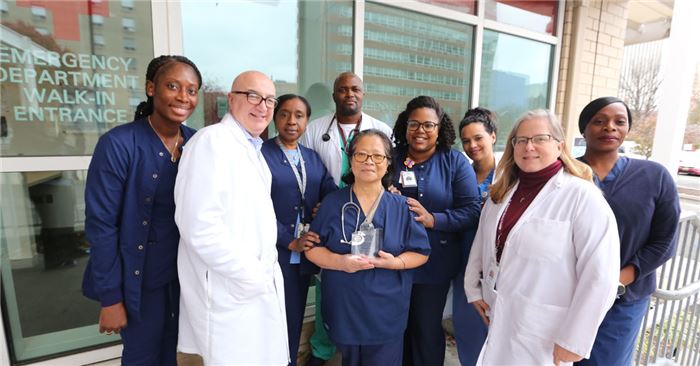 Saint Michael's Medical Center in New Jersey is recognized as having the most improved Emergency Department among all NES Health ED management, and physician staffing contracted hospitals.
The award for the most improved emergency department is based on NES' standard ED benchmarks metrics that affect patient care. Including the time to see a health care professional (Door to Doc), whether patients leave without being seen (LWBS), the amount of time when patients walk into the emergency room until discharged (Door to Discharge), and overall length of their stay (LOS).
NES Health's partnership with Saint Michael's Emergency Department began two years ago.
"For the better part of almost two years, the emergency department has delivered exceptional services to the citizens of Newark and Essex County," said Dr. John D'Angelo, NES Health Regional Medical Director for Saint Michael's. "The award they have received is a reflection of the team's good work. It is a thank you letter from all of the patients they have cared for."
D'Angelo singled out Emergency Department Director Dr. Ramy Yakobi and Nursing Director Kirsten Roth for creating a culture of excellence in the delivery of emergency services. "They are talented and committed leaders," D'Angelo said.
"No one team member's role is more important than the next. Their team continues to rise to the occasion with exceptional and compassionate patient care. The Saint Michael's Emergency Department delivers a patient experience second to none in the region."
Saint Michael's operates a 27,000-square-foot modern Emergency Department with 39 private treatment bays as well as two resuscitation rooms equipped with state-of-the art equipment. The Emergency Department, which treats more than 47,000 patients annually, was upgraded and expanded during a major renovation of the hospital about seven years ago. Saint Michael's Emergency Department has among the shortest wait times in the region. The average time patients spent in the emergency department before they were seen by a healthcare professional was 20 minutes. The Emergency Department also operates a Fast Track unit for patients with less severe ailments.
Since arriving at Saint Michael's from the Brooklyn Medical Center in April 2018, Yakobi has sought to continue improving the experience for patients who are seen in the emergency department, including continually working to reduce wait times further as well as getting patients admitted to the hospital quicker when required. Dr. Yakobi said a significant part of the effort to improve services within the department was to engage the staff and stress every day the importance of little things that improve patient satisfaction.
"We understand that nobody wants to be in the emergency room," Yakobi said. "But when they are here with us, we want to make sure they have the best possible care delivered quickly and compassionately."
NES Health is honored to acknowledge Saint Michael's Medical Center in recognition of receiving the Most Improved Emergency Department award. This award is a true testament to their commitment to excellence in patient experience.
---
Dr. Gilbert Palmer has been appointed to National Director of Hospitalist Medicine Programs for NES Health.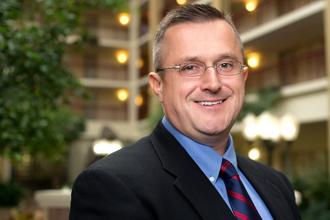 Through consistent, committed and engaged leadership, Dr. Palmer has successfully led a culture of change and improvements that have implemented transformation and growth for over 10 years and we look forward to Dr. Palmer's continued efforts in this collaborative mission with NES to deliver the highest quality of care to hospital patients nationwide.
In addition to Dr. Palmer's new role leading the direction of NES' hospitalist medicine programs, he serves as the Regional Medical Director to 7 contracted hospitals throughout Ohio and Indiana and is the Site Medical Director and Associate Chief Medical Officer for Mercy Regional Medical Center and Mercy Allen Hospital, and the Mercy Health leadership team.
During Dr. Palmer's time as Director, he has assisted in the drive and design of significant process improvements that demonstrated a greater than one-hour decrease in length of stay for admitted patient and a drop on patients leaving without being seen from 3% to less than 1%. He personally developed and implemented a Super-track for less emergent patients, an emergency department Ultrasound Program, as well as developed and implemented a Hypothermia Program. During this same period, Dr. Palmer's committed leadership allowed him to lead his team in a transformation as one of the nation's worst performing Press Ganey departments into delivering the top Press Ganey performance for the entire Mercy Health system.
Dr. Palmer has been in practice specializing in emergency and family medicine for 18 years and received his medical degree from Northeast Ohio Medical University. He believes that change is always possible, and focusing on strengthening the fundamentals is key in facilitating change. "Culture is the beating heart of a hospital," he explains. "the ED must set the tone for culture and combine forces with leadership to implement change when needed." Establishing a culture of change and improvement doesn't happen overnight. It takes committed leadership and a dedicated team to come together with transparency and develop effective strategies that drive improvements and yield success.
Emergency Department Staffing and Management Pioneer Dr. Paul Brizendine Receives Legacy Award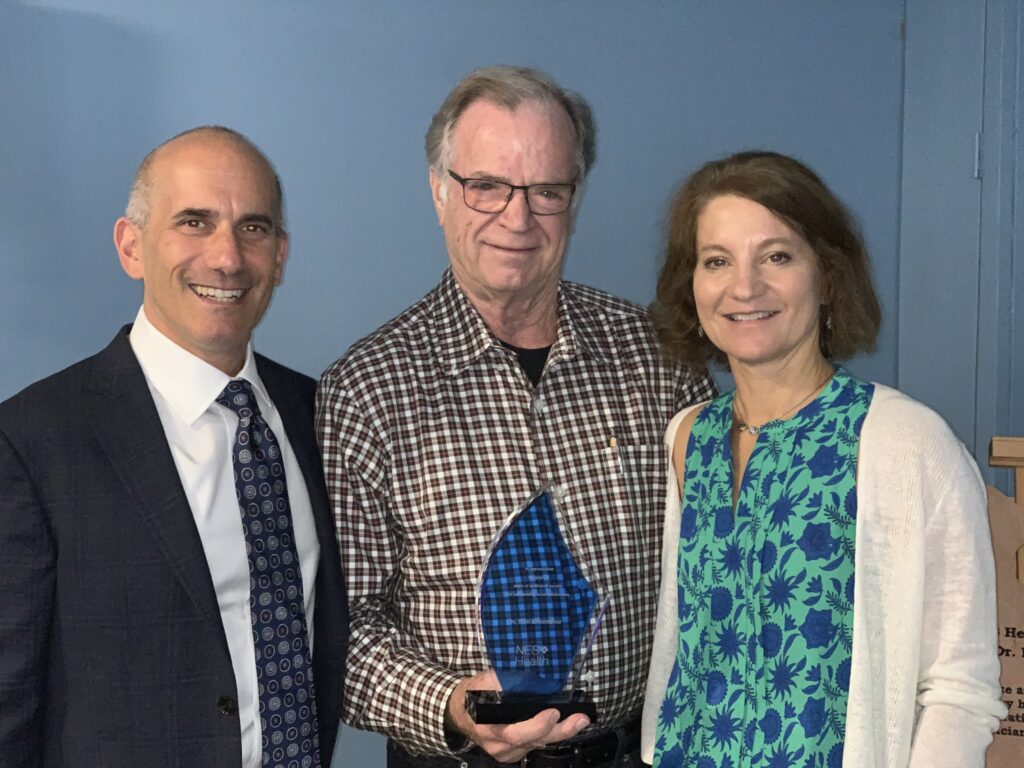 NES Health Regional Medical Director, Paul Thomas Brizendine, was recently honored at NES' Medical Directors' Academy held in Port St. Lucie, FL on November 6, 2019 where he was presented the Legacy Award.
Dr. Brizendine was selected by his peers to receive NES Health's first Legacy Award in recognition of his exceptional service, leadership and lifelong commitment to improving the quality of healthcare through clinical innovation and excellence.
Upon receiving this award, Dr. Brizendine commented, "I can't believe anyone has ever been more surprised than me. This is one of the greatest moments I've had in my entire career. To simply say "thank you" seems totally inadequate on so many different levels. I honestly can't think of how I deserved this, except for having lived a long time and continued to do what I love."
"ED Staffing and Management Pioneer Brings Energy and Insight to NES Health"
For most physicians, residency follows a somewhat predictable path: three to five years followed by licensing and board certification, and then private practice or a staff role.
But for NES Health Regional Medical Director Dr. Paul Thomas ("Tom") Brizendine, things did not go quite as planned. While doing his residency in Wichita, Kansas in 1968 – the thick of the Vietnam War – Brizendine was called to active duty by the U.S. Air Force. This two-year stint included working as a general surgeon alongside Vietnamese physicians at a small provincial hospital just north of Saigon. "In terms of a learning experience, it was the best professional year of my life," he says. "I gained a tremendous amount of confidence."
After the war, Brizendine settled into private surgery practice in rural eastern Kentucky, which at the time had two small, aging hospitals with no surgical services. When a larger, modern facility was built in Louisa in 1974, Brizendine seemed like a natural choice to run its ED. He had already worked weekend shifts in the ED while at Maxwell Air Force Base in Alabama, and felt drawn to the field.
"I was the only surgeon out of eight or ten actively practicing physicians," Dr. Brizendine says. "And frankly, no one else wanted to do it! Plus, emergency medicine fit my personality and style of practice. I loved the immediacy of it; the need to be fast and accurate with your decision-making."
As Medical Director of the ED at what is now Three Rivers Medical Center, Brizendine had a heavy hand in recruiting physicians. The field of emergency medicine was becoming a specialty in its own right by the mid-1970s, but was still in its infancy. It didn't take long for Brizendine to realize that area hospitals had a genuine need for emergency staffing and management guidance – a realization that led him to create his own company, Whitaker Emergency Services.
"Tom began with one hospital contract, then grew that to two or three, and then suddenly we had 15 hospital contracts in a four-state area," explains Frank Poschinger, who was Whitaker Emergency Services' business manager and COO. "It was really the birth of the ED contract management field; no one else was doing it at the time. Tom has always been full of ideas and energy; he inspired me to leave my career and become an entrepreneur myself."
The fact that he was already wearing multiple hats did not dampen Brizendine's entrepreneurial spirit. Poschinger recalls driving home with the doctor one afternoon after a meeting in Louisville. "I was reading an American Medical Association journal and saw an ad for the first free-standing emergency center in the U.S. So I turned to Tom and said, 'You know what? We're going to set up our own.' And he was immediately on board."
Within one year, the two men had established the first "immediate care center" in suburban Louisville with the help of investor-partners. Four more centers followed over a two-year period, until Brizendine decided to shift his focus back to his ED staffing and management company.
By 1990, Whitaker Emergency Services had reached a total of 22 contracts, garnering the interest of NES Health founder Dr. Allan Rappaport. Brizendine sensed a synergistic match, "so we got engaged and got married." Whitaker Emergency Services joined NES in 1992 to become Whitaker National, a wholly owned subsidiary. Whitaker had its own embedded billing company that today is known as ProBill, NES Health's coding and billing division. After the acquisition, Brizendine remained with NES Health as a site medical director for most of his contracts and became Regional Medical Director for the central, western, and southern regions.
Brizendine has since narrowed his territory and now oversees smaller clients in Kentucky and West Virginia, working with hospital administrators on staffing issues and providing seasoned guidance to NES Health physicians. He also collaborates closely with the NES leadership team on the company's business development.
Dr. Brizendine has a long history with NES and is a great ambassador for the company. He has a real command of the business and clinical issues we face on a daily basis, which makes him a key part of our clinical leadership team. Beyond that, Tom is just a really great guy – genuine, caring, and compassionate. I think the world of him and so do our hospital clients, who literally hug him when he visits. He has truly made an impact. He brings calm maturity to the organization and his great personality and sense of humor make working with him enjoyable.
After a 45-plus-year career, Brizendine is slowing down a bit. His wife, four children, and seven grandchildren – not to mention the occasional golf game – provide plenty of incentive to spend time away from the ED. "I don't know what I'd do if I weren't working," he admits. "Emergency medicine is what motivates me and gets me going each day. As long as I'm healthy and having a good time, I'm going to keep doing what I'm doing."
November marks Brizendine's 45th year as Medical Director for Three Rivers Medical Center.