Delivering Compassionate Care Beyond the Hospital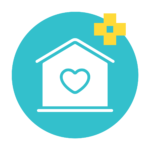 At NES Health, our Post Acute Care Management services extend the thread of compassionate and quality healthcare from the hospital to the home. As a physician-owned and managed organization, we bring a unique, hands-on understanding to post-acute care. Our programs are designed to ensure a seamless transition for patients, providing continuity of care that is both compassionate and clinically excellent. We focus on personalized care plans that address each patient's specific needs during their recovery journey. Partner with us to elevate the standard of post-acute care, where every patient is treated with the utmost respect and dedication they deserve.
---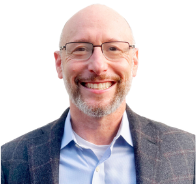 VP of New Business Development
Dr. Schamban, an Emergency Medicine Physician, started his career in academics as the Division Chairman of Newark Beth Israel Medical Center, overseeing both the adult emergency department and Children's Hospital. He later founded Pegasus Emergency Group in Alabama, which by 2013 had provided care to hundreds of thousands of patients across the Southeastern United States. Afterward, Dr. Schamban contributed to the significant growth of Island Medical as a national platform for emergency medicine. Dr. Schamban is dedicated to ensuring quality care for all patients and to fostering a positive work environment for healthcare providers. He is particularly passionate about addressing opiate addiction and helping patients achieve better outcomes for a more fulfilling life. As NES Health's VP of New Business Development, Dr. Schamban focuses on expanding the organization's nationwide presence through new account acquisition and strengthening existing partnerships by working closely with physician leaders. With his valuable experience and dedication, Dr. Schamban plays an integral role in NES Health's growth and success.
---
Become an NES Health Provider