NES Health-St. Rose Hospital Partnership
Hayward, CA
Emergency medicine is a high-stakes business. Lives are at risk and there is no room for error.
It takes the dedication and commitment of so many individuals and systems to insure everything goes according to plan-every shift, every patient, every day in this unscheduled care arena.
At some point, a rhythm develops and all the pieces fit into place; all the wheels turn in perfect harmony and the team gets comfortable with this incredible responsibility.
Recently, we witnessed yet another example of how a strong culture of teamwork can make the next-to-impossible happen.
NES was scheduled to take the reins at St. Rose Hospital in Hayward California beginning June 1st 2021.  Just as situations change quickly in Emergency Medicine, so did the June 1st plan for smooth transfer of care.  NES received notification that this hospital would be losing their current group early.  Over 6 weeks before the originally planned transition date and under great expedition, NES was asked to take over the program with just 72 hours' notice.   Over the Easter weekend, the team at NES went to work, filling almost every shift – over 1,200 hours!
This sense of responsibility to our clients is what makes NES different from other groups.  We care about the communities we serve and we care about the physicians who commit to working with us to serve those communities.  When things get tough, we do the right thing and we work hard to find solutions.
Thank-you to ALL of our amazing team members who routinely put the needs of our communities before their own plans.  It's the trust in our team members and talented providers that makes this type of challenge manageable.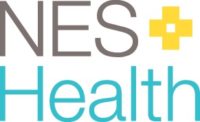 Proudly partnering with St. Rose Hospital in Hayward, CA