JENNIFER MOORE, CPA, MBA, MHA
Chief Executive Officer
Jennifer began her career working for Arthur Andersen's healthcare division (now Andersen Worldwide). She subsequently worked in various financial and operational capacities for several health care organizations, including a previous term with NES as Controller. After earning her MBA and MHA at the University of Florida in Gainesville, Jennifer worked as Regional Market Manager for HCA's North Florida Regional Medical Center. Subsequently, she served as System Controller for the Main Line Health System in Pennsylvania, which included three acute care hospitals, a rehabilitation hospital, a home health agency, hospice, and a primary care network. Jennifer is an accomplished financial manager with demonstrated success in financial operations and project management. She completed her BS in accounting at Bentley College in Waltham, Massachusetts and is a licensed CPA.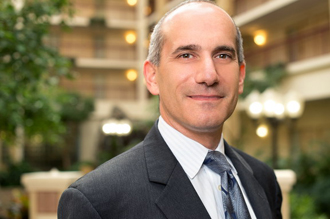 DR. STEVEN WEXLER, MD, FAAEM
Chief Medical Officer, Regional Medical Director
As Chief Medical Officer for NES Health, Dr. Steven Wexler leads the overall clinical vision for the organization and provides guidance for physician leadership. Dr. Wexler, is engaged in defining the overall business strategy and direction of the organization and provides clinical oversight, expertise and leadership to ensure the delivery of quality healthcare services across all NES Health client hospitals.
In addition to Dr. Wexler's role as CMO with NES Health, he also serves as the Regional Medical Director over the past seven years while also serving as Medical Director for Day Kimball Hospital in Putnam, Connecticut. He previously worked as the Assistant Director and Quality Director for the Waterbury Hospital Emergency Department in Connecticut. Dr. Wexler also served as Assistant Clinical Instructor for Columbia University College of Physicians and Surgeons while working as the Assistant Residency Director for the St. Luke's – Roosevelt Emergency Medicine Residency Program. He graduated from Albert Einstein College of Medicine in 1993; completed his internship year in Internal Medicine at Montefiore Hospital in Bronx, New York; and went on to finish his residency and chief residency in emergency medicine at Jacobi Hospital in the Bronx.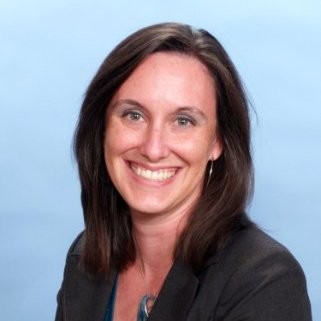 NICOLE BERGEN, MBA
Chief Operating Officer
With over 25 years of experience in the healthcare industry, Nicole brings a wealth of knowledge and expertise to NES Health.
Previously serving as VP of Operations at Alteon Health, Nicole was responsible for overseeing Emergency Medicine, Hospital Medicine, and Critical Care contracts in Maryland, Virginia, DC, and West Virginia. Prior to that, she held the role of Director of Operations for the practice's human resources, recruitment, credentialing, central scheduling, and general administrative support functions.
Nicole is a highly-experienced leader with a proven track record of success in the healthcare industry. She has achieved a long list of accomplishments, from key performance metrics to the integration of hospital service lines, to many company-wide projects and programs. Nicole has also held the positions of HR Business Partner, HR Manager, and Regional HR Manager. As Chief Operations Officer of NES Health, Nicole is responsible for leading our Operations team in the execution of client retention and growth-focused strategies. She also heads up our Human Resources team, with a focus on optimizing employee relations and internal processes.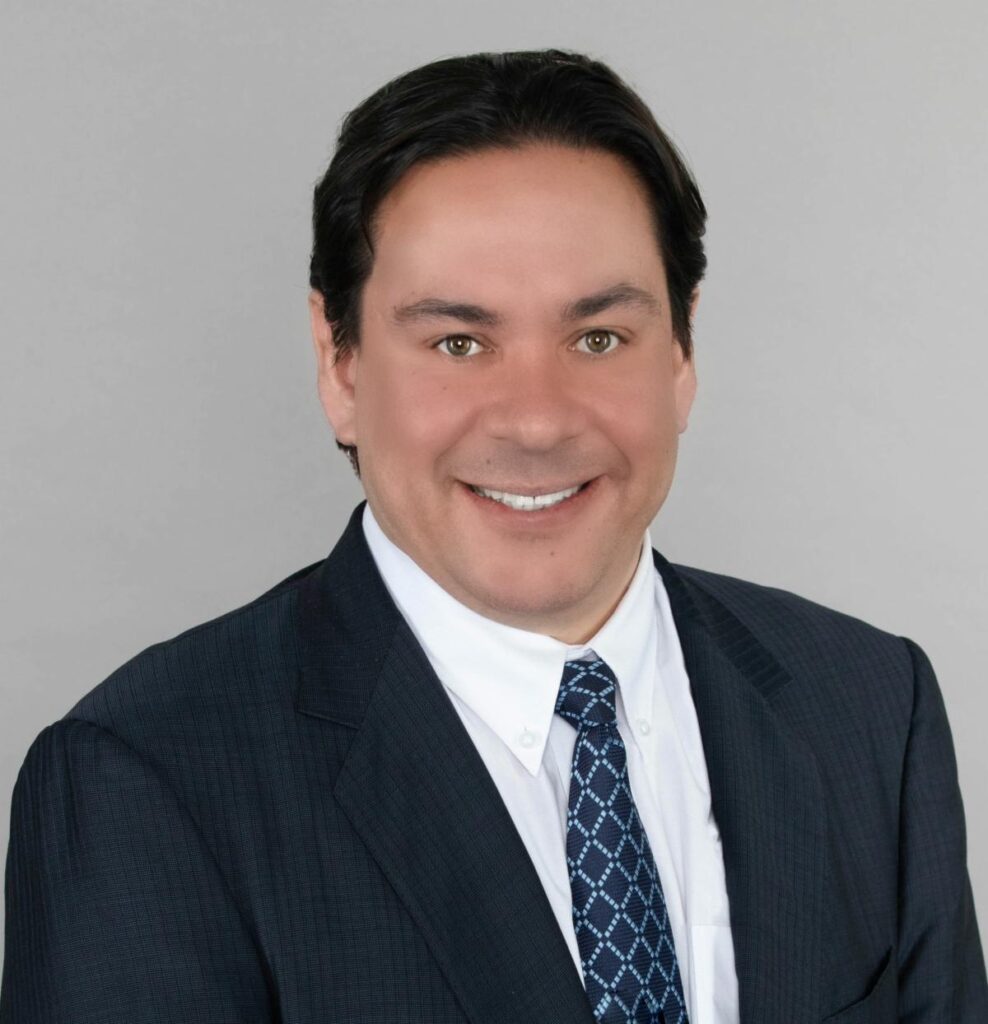 DR. JOSE A. AGUIRRE, MD, SFHM
National Hospitalist Director
An ambitious entrepreneur and executive, Dr. Jose Aguirre has built successful healthcare businesses from the ground up and strategically grown them to national scale. His skill at enhancing medical quality, developing loyal teams and optimizing revenue has revitalized programs for healthcare systems across the country and attracted high-quality investors who share his vision and drive.
Just two years out of his Internal Medicine residency, in 2007 Dr. Aguirre was practicing at Carson Tahoe Regional Medical Center in Carson City, Nevada, when the administration began searching for a management company to oversee its hospital medicine program.
As a physician, Dr. Aguirre had seen opportunities to improve efficiency and patient experience, and knew the transformative value of cultivating high clinician morale and loyalty through transparency and generous compensation. He submitted the winning proposal, founding Aguirre Healthcare.
Two years later, in 2009, Dr. Aguirre's hands-on approach to management was generating the hospital's desired results and his practice had grown from six clinicians to 15. When several hospitalists at 380-bed St. Mary's Regional Medical Center in nearby Reno approached him about employment opportunities, he cold-contacted the Chief Executive Officer with a plan to revive the hospital medicine program and restore physician confidence in the hospital.
Aguirre Healthcare assumed the contract in May 2010, doubling the size of the practice. Dr. Aguirre's effectiveness led St. Mary's to name him Chief Medical Officer in 2012. During his tenure, the hospital's Leapfrog safety and quality grade rose from D to A, inpatient length of stay decreased half a day and readmissions fell 20 percent—all resulting in significant cost savings for the hospital.
As his business grew, Dr. Aguirre focused on improving services for his patients and partners. Weary of complaints about outsourced billing companies, in 2010 he launched his own revenue cycle management entity and set the expectation that his billing staff would treat patients with the same courtesy as his clinicians.
By 2014, Aguirre Healthcare's record of executing innovative strategies to achieve its partners' goals had attracted national attention. A Utah-based practice hired Aguirre to turn around 20 struggling hospitalist programs. A long-term care management company partnered with him to provide Hospitalist services at a newly built facility associated with the University of Tennessee Medical Center. In California, Aguirre Healthcare took over a hospital medicine program in Redding, and contracted directly with a Medicaid managed care organization in Sacramento. The company now had more than 150 clinicians in four states, with annual turnover below six percent.
As his company grew, Dr. Aguirre sought a like-minded partner to strengthen its resilience. In May 2016, Aguirre Healthcare merged with physician-owned Island Medical Management (IMM), which served two million patients through a nationwide network of emergency, hospitalist and intensive care programs. In September of the same year, IMM merged with Maryland-based Emergency Medicine Associates to form Alteon Health, the country's sixth largest provider of acute care physician services, backed by private equity firm New Mountain Capital.
As President of Hospital Medicine for Alteon, Dr. Aguirre oversaw more than 450 clinicians operating in 40 acute care facilities and nearly 100 long-term care programs in a dozen states. He had full profit and loss responsibility, with more than $110 million in annual revenue. Having achieved his goals for his original business, Dr. Aguirre left Alteon in 2020 to Join NES Health as the National Hospitalist Director.
Dr. Neil Schamban, MD
VP of New Business Development
Dr. Schamban, an Emergency Medicine Physician, started his career in academics as the Division Chairman of Newark Beth Israel Medical Center, overseeing both the adult emergency department and Children's Hospital.
In 2008, Dr. Schamban moved to Alabama and founded Pegasus Emergency Group which provided care to several hundred thousand patients in the Southeastern United States by 2013. In 2014 Dr. Schamban continued his career as medical leader at Island Medical which experienced significant growth as a national platform for emergency medicine during his tenure.
Dr. Schamban is dedicated to compassionate, quality care to all patients and wellness to providers in a positive work environment. He is passionate about providing access and solutions to the myriad patients who suffer from opiate addiction and achieve better outcomes allowing them to live purposeful and quality lives. As the NES Health VP of New Business Development, Neil's goal is to widen NES Health's nationwide footprint through new account acquisition while also working closely with our physicians leaders to expand current connections.