JENNIFER MOORE, CPA, MBA, MHA
Chief Executive Officer
Jennifer began her career working for Arthur Andersen's healthcare division (now Andersen Worldwide). She subsequently worked in various financial and operational capacities for several health care organizations, including a previous term with NES as Controller. After earning her MBA and MHA at the University of Florida in Gainesville, Jennifer worked as Regional Market Manager for HCA's North Florida Regional Medical Center. Subsequently, she served as System Controller for the Main Line Health System in Pennsylvania, which included three acute care hospitals, a rehabilitation hospital, a home health agency, hospice, and a primary care network. Jennifer is an accomplished financial manager with demonstrated success in financial operations and project management. She completed her BS in accounting at Bentley College in Waltham, Massachusetts and is a licensed CPA.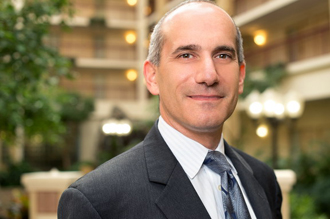 DR. STEVEN WEXLER, MD, FAAEM
Chief Medical Officer, Regional Medical Director
As Chief Medical Officer for NES Health, Dr. Steven Wexler leads the overall clinical vision for the organization and provides guidance for physician leadership. Dr. Wexler, is engaged in defining the overall business strategy and direction of the organization and provides clinical oversight, expertise and leadership to ensure the delivery of quality healthcare services across all NES Health client hospitals.
 In addition to Dr. Wexler's role as CMO with NES Health, he also serves as the Regional Medical Director over the past seven years while also serving as Medical Director for Day Kimball Hospital in Putnam, Connecticut. He previously worked as the Assistant Director and Quality Director for the Waterbury Hospital Emergency Department in Connecticut. Dr. Wexler also served as Assistant Clinical Instructor for Columbia University College of Physicians and Surgeons while working as the Assistant Residency Director for the St. Luke's – Roosevelt Emergency Medicine Residency Program. He graduated from Albert Einstein College of Medicine in 1993; completed his internship year in Internal Medicine at Montefiore Hospital in Bronx, New York; and went on to finish his residency and chief residency in emergency medicine at Jacobi Hospital in the Bronx.
DR. JONATHAN WOOLERY, MD, MPH, MS
National Director of Hospitalist Medicine, Site Medical Director
As National Director of Hospitalist Medicine for NES Health, Dr. Woolery will work alongside NES' CMO, Dr. Steve Wexler, to foster a strong culture of  patient care and collaboration in the emergency and hospitalist programs administered by NES Health.  
In addition to Dr. Woolery's  role as National Director of Hospitalist Medicine, he serves as the Site Medical Director in the ED at Sierra View Medical Center in Porterville, California. Dr. Woolery has 34 years of experience in emergency medicine and has substantial experience in critical care and hospitalist medicine – serving as program director for eight critical care hospitalist programs in the past.
Dr. Woolery's broad knowledge and extensive medical experience is a product of an eclectic career path. Among his accomplishments, he served as a flight surgeon in ten medical rescue missions to Africa, Southeast Asia, Central and South America. in 2005, he was the recipient of  Dr. Susan V. Atchley Award for Outstanding Community Service from AUC . Dr. Woolery is President and owner of life support training company, Medic One Medical Services, LLC, and Vaccin8, LLC, which brings affordable influenza vaccinations to workplaces across the country.
Dr. Woolery completed his internal medicine residency program at Physicians Medical Center Carraway in Birmingham, Alabama, where he earned first-place honors for a presentation given at the Internal Medicine and Multi- Disciplinary Research Presentation Day at Carraway Methodist Medical Center. He graduated cum laude with a Bachelor of Science in Emergency Medical Care and a Master of Public Health in Health Promotion and Education from Loma Linda University in Loma Linda, California. He then went on to complete a Master of Science in 2003 and a Doctor of Medicine in 2005 from the American University of the Caribbean (AUC) School of Medicine in St. Maarten, Netherlands Antilles.