OUR LEADERSHIP TEAM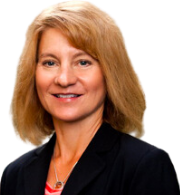 Jennifer Moore
CPA, MBA, MHA, Chief Executive Officer
Jennifer began her career at Arthur Andersen's healthcare division (now Andersen Worldwide), gaining valuable experience in the industry. She subsequently held various financial and operational roles in several healthcare organizations, including a previous term with NES Health Care as Controller. After earning both her MBA and MHA at the University of Florida in Gainesville, Jennifer took on the role of Regional Market Manager for HCA's North Florida Regional Medical Center. She later served as System Controller for the Main Line Health System in Pennsylvania, overseeing finances for three acute care hospitals, a rehabilitation hospital, a home health agency, hospice, and a primary care network. As an accomplished financial manager, Jennifer has demonstrated success in financial operations and project management. She holds a BS in accounting from Bentley College in Waltham, Massachusetts and maintains an active CPA license.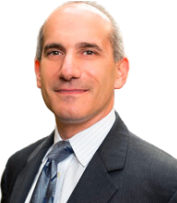 Steven Wexler
MD, FAAEM Chief Medical Officer, Regional Medical Director
As Chief Medical Officer for NES Health, Dr. Steven Wexler brings a wealth of clinical knowledge and leadership to the organization. Guiding physician leadership, Dr. Wexler shapes the overall clinical vision for NES Health, ensuring the delivery of high-quality healthcare services across all client hospitals. In addition to his role as CMO, Dr. Wexler has served as Regional Medical Director for the past seven years and as Medical Director for Day Kimball Hospital in Putnam, Connecticut. Prior to joining NES Health, he held positions as Assistant Director and Quality Director for the Waterbury Hospital Emergency Department in Connecticut. Dr. Wexler also contributed to medical education as an Assistant Clinical Instructor for Columbia University College of Physicians and Surgeons while working as the Assistant Residency Director for the St. Luke's-Roosevelt Emergency Medicine Residency Program. He received his medical degree from Albert Einstein College of Medicine in 1993 and completed his internship in Internal Medicine at Montefiore Hospital in Bronx, New York. Dr. Wexler then finished his residency and chief residency in emergency medicine at Jacobi Hospital, also in the Bronx.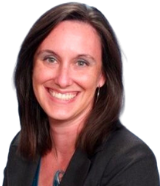 Nicole Bergen
MBA, Chief Operating Officer
Before joining NES Health, Bergen served as VP of Operations at Alteon Health, overseeing Emergency Medicine, Hospital Medicine, and Critical Care contracts in Maryland, Virginia, DC, and West Virginia. She also held the role of Director of Operations, managing the practice's human resources, recruitment, credentialing, central scheduling, and general administrative support functions. As a highly experienced leader, Bergen has a proven track record in healthcare. Her accomplishments range from enhancing key performance metrics to integrating hospital service lines and leading company-wide projects and programs. She has held various HR roles, including HR Business Partner, HR Manager, and Regional HR Manager. As Chief Operations Officer of NES Health, Nicole Bergen leads the Operations team in executing client retention and growth strategies. Additionally, she heads the Human Resources team, focusing on optimizing employee relations and internal processes.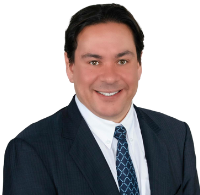 Dr. Jose Aguirre
MD, SFHM National Hospitalist Director
Dedicated to enhancing medical quality, cultivating loyal teams, and optimizing revenue, Dr. Jose Aguirre has transformed healthcare programs nationwide. In 2007, he founded Aguirre Healthcare, which experienced rapid growth before merging with Island Medical Management (IMM) in 2016, forming Alteon Health—the country's sixth-largest provider of acute care physician services. As President of Hospital Medicine at Alteon, Dr. Aguirre supervised over 450 clinicians across 40 acute care facilities and nearly 100 long-term care programs, playing a pivotal role in the organization's growth and success. In 2020, Dr. Aguirre joined NES Health as National Hospitalist Director, where he leverages his expertise and experience to ensure the delivery of top-quality hospitalist services across the organization's client hospitals. Dr. Aguirre is committed to implementing innovative strategies and fostering strong relationships with clients, clinicians, and partners.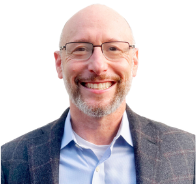 Neil Schamban
VP of New Business Development
Dr. Schamban, an Emergency Medicine Physician, started his career in academics as the Division Chairman of Newark Beth Israel Medical Center, overseeing both the adult emergency department and Children's Hospital. He later founded Pegasus Emergency Group in Alabama, which by 2013 had provided care to hundreds of thousands of patients across the Southeastern United States. Afterward, Dr. Schamban contributed to the significant growth of Island Medical as a national platform for emergency medicine. Dr. Schamban is dedicated to ensuring quality care for all patients and to fostering a positive work environment for healthcare providers. He is particularly passionate about addressing opiate addiction and helping patients achieve better outcomes for a more fulfilling life. As NES Health's VP of New Business Development, Dr. Schamban focuses on expanding the organization's nationwide presence through new account acquisition and strengthening existing partnerships by working closely with physician leaders. With his valuable experience and dedication, Dr. Schamban plays an integral role in NES Health's growth and success.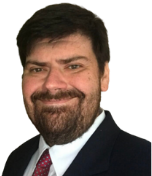 David Bienkowski
VP Talent Acquisition and Provider Services
James Taylor
VP of Information Technology