HOSPITALIST SERVICES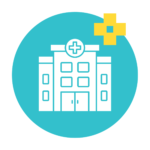 At NES Healthcare, our hospital medicine services are dedicated to improving the coordination of care in a rapidly evolving industry. We believe that delivering complete and comprehensive medical care requires collaboration, accountability, and successful clinical management skills. Our hospitalist providers and leadership are committed to working with hospital staff and departments to create better experiences and outcomes for patients.
We understand that effective clinical management requires engagement and commitment, which is why our hospitalist providers and leadership are dedicated to leading success within hospitals. By working closely with hospital staff and departments, we are able to develop tailored solutions that address the unique needs of each hospital and their patients. At NES Healthcare, we are passionate about delivering exceptional hospital medicine services that improve patient outcomes and enhance the overall healthcare experience.
Integrating Emergency and Hospital Medicine services helps achieve improved metrics, physician retention, inpatient care costs, and most importantly – better patient care.
---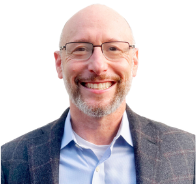 VP of New Business Development
Dr. Schamban, an Emergency Medicine Physician, started his career in academics as the Division Chairman of Newark Beth Israel Medical Center, overseeing both the adult emergency department and Children's Hospital. He later founded Pegasus Emergency Group in Alabama, which by 2013 had provided care to hundreds of thousands of patients across the Southeastern United States. Afterward, Dr. Schamban contributed to the significant growth of Island Medical as a national platform for emergency medicine. Dr. Schamban is dedicated to ensuring quality care for all patients and to fostering a positive work environment for healthcare providers. He is particularly passionate about addressing opiate addiction and helping patients achieve better outcomes for a more fulfilling life. As NES Health's VP of New Business Development, Dr. Schamban focuses on expanding the organization's nationwide presence through new account acquisition and strengthening existing partnerships by working closely with physician leaders. With his valuable experience and dedication, Dr. Schamban plays an integral role in NES Health's growth and success.
---
Become an NES Health Provider